Product Information
My-T-Soft® for Android - Build-A-Board Run-time target
My-T-Soft® for Android is part of the My-T-Soft® Build-A-Board system. Android is a supported platform as part of the Build-A-Board Platform licensing. With requested features such as transparency, non-docked boards, drag & drop positioning, and the already standard features with the My-T-Soft Build-A-Board system including custom layouts, keystroke macros, images, all tied to the online-database of layouts with the ability to create and modify any keyboard layout, the Android platform will never be the same.





My-T-Soft for Android addresses many needs and can give you what you want, when you want, where you want it! Improves productivity, saves time, reduces errors, and lowers training costs.
Get the My-T-Soft Advantage!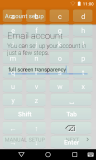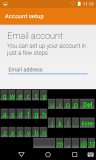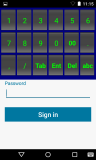 Android installable apk file - Note: Security | Unknown Sources must be enabled
Build-A-Board Run-Time support for Android
Contact IMG for separate run-time licenses and other options.
My-T-Soft® is the premium onscreen keyboard utility for any computing platform. Clients can use the included templates or create their own custom layouts from within
Build-A-Board
and drop them into a Android based product to provide the on-screen keyboards and utilities that have been available previously only on other platforms.
IMG's
Build-A-Board
Keyboard Designer Tool provides a comprehensive environment for creating, modifying, and managing onscreen keyboards, buttons, and panels for the user interface, which can be used in the My-T-Soft family of products (My-T-Pen, My-T-Touch, My-T-Soft, My-T-Soft Terminal Services, and OnScreen with Word Completion) or it can generate it's own "lite" run-time targets for Windows, Windows CE / .NET / Mobile, Linux, Mac OS X, or UNIX.
The ultimate goal for
Build-A-Board
and IMG's My-T-Soft family of On-screen Keyboard Utilities is to provide a
complete cross-platform, interactive user interface
so that clients can develop their user interface at the lowest level of the operating system and deliver it across multiple platforms while maintaining visual and functional consistency. As operating systems and platforms come and go, preserving operational functionality becomes even more important to save time, improve productivity, maintain security, and lower training costs.
My-T-Soft for Android Overview Slide Show (3.5MB / ppsx)
Looking for other platforms?
My-T-Soft for Windows
My-T-Soft for Linux
My-T-Soft for Mac OS X
My-T-Soft for Windows CE