IMG KnowledgeBase & Frequently Asked Questions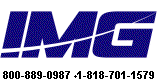 ---
Search FAQ's


Searching for ID: PU1807120562
PU1807120562
Using My-T-Pen on Windows XP Tablet PC Edition 2005 (SP2 with XP Tablet PC), Advanced Features | Tablet PC Input Panel is off, and the My-T-Pen keyboard and the Windows input panel are both in use. When overlapping, My-T-Pen flashes (Windows Z order conflict)
Add the following 2 class lines to the INI file (My-T-Pen Setup | Configuration | Special Options | Edit My-T-Pen Initialization File), in the [MenuClasses] section, add:
MyTClass0004=Tablet_Tip_Dockable_Window
MyTClass0005=IPTip_Main_Window
(or add the correct sequence numbers based on the existing list).

In 1.78 Release 2, you can also add the class lines to the [StayBehindClasses] section.

When making changes in this area, be sure My-T-Pen is closed, update the INI, close Setup, then restart the software.
| | | | |
| --- | --- | --- | --- |
| Category: Using | Type: Problem/Resolution | Product: My-T-Pen | Version: 1.78 |
---
Notes:
Depending on product, release version, OS version, and specific technical issue, some tech items are very specific, and some may span to other products/versions
Downloadable files can also be accessed by anonymous FTP at ftp://downloads.imgpresents.com
Older files are moved into a separate archive location - see notes/details/new location in *.archived.txt text file
---
---